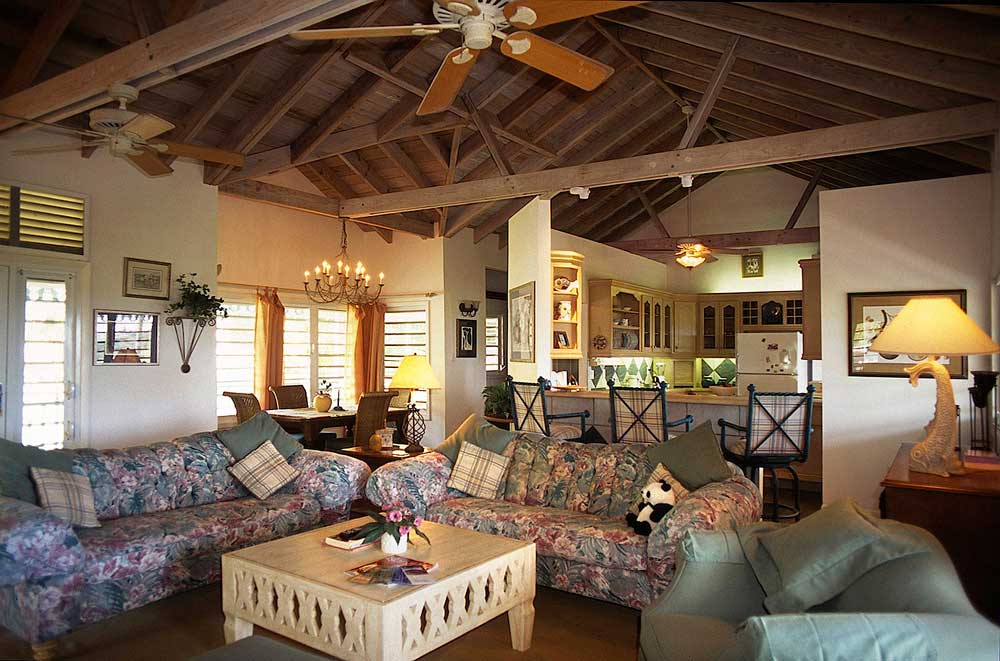 The Living Room
Comfortable sofas , dining table for six, TV and Radio / CD player ( you can plug in your phone to play your own music) High speed internet, Overhead fans to keep cool.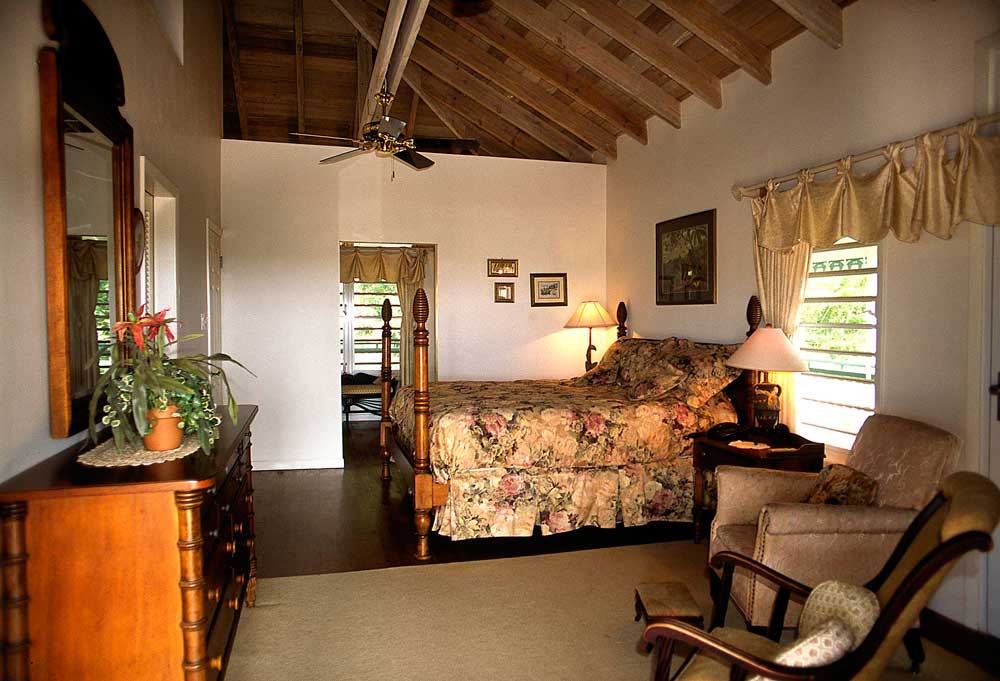 Bedrooms with Air Conditioning
(1) Master Bedroom Super King Bed. en-suite bathroom, closet.
(2) Queen size Double,
(3) Two singles twin Bedroom
(2 & 3 share large bathroom)
(4) King size Double with closet and en-suite bathroom.
Kitchen
Spacious modern kitchen with Gas Range Oven, Dishwasher, Refrigerator, Convection Microwave Oven, designer ceramic tableware, and cooking utensils. Twin sinks , Overhead ceiling fan.
Sign Up
For Free
Receive our latest news about Nevis and special booking offers Enter your email address: